LOEWE - iNAPO
i-Napo
In this context "pH" is an important parameter to control the charge within spatial confinement and thus to control pore accessibility. Thereby, spatial confinement influences "pH" in pores. Here, we are interested in understanding the effect of spatial confinement on pore charge and "pH" in confined space by using pH-sensing dyes, fluorescence spectroscopy and in collaboration single molecule fluorescence.
M. Stanzel, R. Brilmayer, M. Langhans, T. Meckel, A. Andrieu-Brunsen,
FRET

-based pH-sensing in mesoporous thin films with tunable detection range
, Microporous and Mesoporous Materials,
2019
, 282, 29-37.
L. Silies, E. Gonzalez Solveyra, I. Szleifer, A. Andrieu-Brunsen, Insights into the Role of Counterions on Polyelectrolyte-modified Nanopore Accessibility, Langmuir, 2018, 34, 20, 5943
B. Kumari, D. John, P. Hoffmann, A. Spende, M. E. Toimil-Molares, C. Trautmann, C. Hess, P. Ruff, M. Schulze, R. Stark, G. Buntkowsky, A. Andrieu-Brunsen, T. Gutmann, Surface enhanced DNP assisted solid-state NMR of functionalized SiO2 coated Polycarbonate Membranes, Zeitschrift für Physikalische Chemie, 2018, 232, 1173

Formerly involved team members: Robert Brilmayer
Funding: iNAPO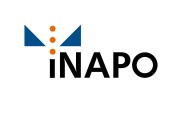 back